Quieting Prayer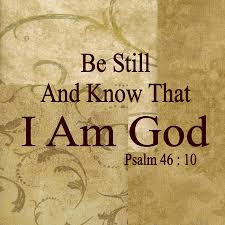 Follow the step by step notes below or join us Sunday or Wednesday evening 6.30-7.15 pm to enter into quietness together
____________________________________________________
TEACHING: OUR CALL TO SILENT, ABIDING, PRAYER
Psa. 46:10  "Be still, and know that I am God; I will be exalted among the nations, I will be exalted in the earth."
Prayer is an important part of the Christian life. We are called to pray continually as the Spirit leads. Prayer is about us communicating with our loving Father and declaring His will. Prayer is powerful.
1Th 5:16  Rejoice always, pray continually, give thanks in all circumstances; for this is God's will for you in Christ Jesus.
Mat 21:13  "It is written," he said to them, "'My house will be called a house of prayer,'
Mat 6:6  But when you pray, go into your room, close the door and pray to your Father, who is unseen. Then your Father, who sees what is done in secret, will reward you. And when you pray, do not keep on babbling like pagans, for they think they will be heard because of their many words.
TYPES OF PRAYER
There are many different types of prayer, most of which are verbal and active. However God is wanting to restore silent, quiet, resting prayer to His busy people. Here are some types of prayer:
1) Thanks giving.
2) Praying in the Spirit (1Co.14:15) - tongues
3) Intercession (1Tim.2:1) - standing in the gap
4) Warfare - a form of intercession
5) Adoration & worship
6) Faith or healing prayer (Jm.5:14)
7) Supplication (Mt.6:11) - asking for self
8) Petition (Eph.6:18) - asking for others
9) Consecration (Acts 13:3)- dedication to God
10) Quieting prayer - silently being in God's presence
QUIETNESS
The way of the world is busyness, rushing noise and confusion. Quietness is something that has been lost from church life. Yet quietness and rest is the very thing that the Spirit leads us into. Grace is about letting go of our busyness and self-efforts and trusting in the finished work of the cross and our righteousness in Christ.
Isa 30:15  This is what the Sovereign LORD, the Holy One of Israel, says: "In repentance and rest is your salvation, in quietness and trust is your strength, but you would have none of it.
Isa 32:17  The fruit of that righteousness will be peace; its effect will be quietness and confidence forever. My people will live in peaceful dwelling places, in secure homes, in undisturbed places of rest.
Job 3:25  What I feared has come upon me; what I dreaded has happened to me. I have no peace, no quietness; I have no rest, but only turmoil.
BE STILL
Quietness, stillness, resting and solitude are all part of trusting the Lord.
Exo.14:14  The LORD will fight for you; you need only to be still.
Psa.37:7  Be still before the LORD and wait patiently for him; do not fret when people succeed in their ways, when they carry out their wicked schemes.
Psa. 46:10  He says, "Be still, and know that I am God; I will be exalted among the nations, I will be exalted in the earth."
SOLITUDE
Likewise the busyness and demands of life have made it very difficult to simply be by ourselves and alone with God. Even Jesus retreated to quiet places of solitude to pray and to simply abide with his Father.  He set a good example for us.
Mat 14:23  After he had dismissed them, he went up on a mountainside by himself to pray. Later that night, he was there alone.
Luk 9:28  About eight days after Jesus said this, he took Peter, John and James with him and went up onto a mountain to pray.
Mar 1:35  Very early in the morning, while it was still dark, Jesus got up, left the house and went off to a solitary place, where he prayed.
Mat 14:13  When Jesus heard what had happened to John the Baptist, he withdrew by boat privately to a solitary place. Hearing of this, the crowds followed him on foot from the towns.
Mar 6:30  The apostles gathered around Jesus and reported to him all they had done and taught. Then, because so many people were coming and going that they did not even have a chance to eat, he said to them, "Come with me by yourselves to a quiet place and get some rest." So they went away by themselves in a boat to a solitary place.
CHRISTIAN MEDITATION
This teaching is about quieting prayer, not meditation. However we need to clarify that Christian meditation, as mentioned in the scriptures, is completely different to Eastern forms of meditation as found in yoga, Zen or TM. Biblical Christian meditation is active contemplation on a matter concerning God. The Hebrew "to meditate" means to mummer, moan, complain about, analyse, completely focus on something pertaining to God such as a scriptures, or some aspect or deed of God. It is to digest, ask questions about and work over and over, bit by bit, until we gain understanding and revelation.
Gen 24:63  Isaac went out to the field one evening to meditate
Psa 48:9  Within your temple, O God, we meditate on your unfailing love.
Psa 77:12  I will consider all your works and meditate on all your mighty deeds.
Psa 119:148  My eyes stay open through the watches of the night, that I may meditate on your promises.
QUIETING PRAYER AND UNION
Quieting prayer, or prayers of silence, have great traditional and biblical roots. Jesus and the prophets retreated for long periods into the desert and places of solitude to simply be with God. Paul went into the dessert for fourteen years. The early church of the 2nd and 3rd centuries followed their example. These hermit saints of the early church became known as the " dessert fathers". Later, in the middle ages, these practices lead to monasticism were monks and nuns retreated into place of solitude to spend their entire life in prayer. Most of their time was spent in silence seeking mystical and ecstatic union with God.
Today we know that as we are the " bride of Christ", we have union with Christ by grace and through faith. However, because of the busyness of life and a lack of teaching we have sadly lost the  ability to spend time in silence simply being aware of our union with God.
The following spiritual discipline is a tool that can help you quiet your body and your mind so that you can simply abide in God's presence, spirit to Spirit, without having to "do".
Use the attached step by step notes to learn the discipline of "quieting prayer".
Enjoy!
__________________________________________________________________________
AN EXERCISE IN QUIETING PRAYER
(PRACTICING THE PRESENCE OF GOD THROUGH SILENCE)
Please note that these are purely guide lines which each person needs to refine as led by the Hold Spirit. The essence of this form of prayer is to spend time in silence completely focussed within on the quiet presence of God by being still, without allowing our thoughts or the noise around us to take over. This type of prayer is a spiritual discipline that requires daily time, patience and practice, but it results in a sense of well being and peace, which is what we all need in our busy lives. The more you do it the better it gets. Ideally two twenty minute sessions a day would be great.
Find a quiet, private spot where you won't be disturbed for about 30 minutes.
Sit in a firm chair with an upright back with both feet on the ground and your hands in your lap (this is too keep your back straight so you don't fall to sleep). Put your phone on silence and set the timer to 20 minutes.
Now ask God to show you a holy word that represents your desire to come into his presence, such as; Jesus, Spirit, Father, God, Immanuel, peace, rest, joy, love, etc. Keep this word for future sessions as this is the word that you will gently, silently repeat over and over within yourself so as to stop your thoughts from taking over. The purpose is not to meditate on this word, dissect it or analyse it, but to simply use it to quiet your soul (i.e. our body and mind).
Start the twenty minute timer. Close your eyes and relax. Silently give thanks to God for your blessings, His goodness and His grace to you.
Silently hand over to God any burdens that you are feeling - trust Him and let them all go.
With a sense of gratitude become aware of your lovely, God given, body. Then let your head relax, let your facial muscles sag and work down your body, feeling each piece relax, piece by piece. Feel the Holy Spirit letting all the stress, worry and negativity drain out of you as through a hole in the bottom of your feet.
(If during your quiet time if a body itch or pain distracts you, deal with it and then come back to your quietness and the exercise below. Always be gentle with yourself and don't judge yourself if you get distracted).
God is the God of today, the God of creation and He wants us to live in the "now" not in all our future fantasies that are often fearful and anxious, nor in our past, which can be condemning or falsely nostalgic. So become aware of the "now presence of God" and of the sounds of life around you. Listen to the close and then distant sounds of creation and life, appreciate them and then gently let them all go and fade. Now move into the next step......
(If during your quiet time an outside noise distracts you, it's Ok, just gently come back to your quietness and the exercise below).
Jesus said the that the kingdom of God is within us and God is concerned with our "hearts" which in Hebrew understanding is our inner being where God dwells. This is where our focus is now going.
Breath in Old Testament Hebrew= rauch, in New Testament Greek = phuma; the same word for "Spirit". We are going to allow "breath" and the word to take us deeper....
Gently and slowly take two or three deep breaths in and out. Feel God's breath fill you when you breath in and all the rubbish leaving when you breath out. Now allow yourself breath in a natural gentle rhythm. Focus gently on your breath going in and out, in and out, in and out..... As is best for you gently repeat your Holy word as you breath in and out, over and over and over.... Gently and quietly breath in and out, repeat over and over.....focus your mind on your breathing and on your word. Do this until your twenty minutes is up.
(It is normal for your mind will try to take over by bombarding you and distracting you with thoughts. Be firm but gentle and every time you find you have drifted off gently come back to the breath and the word. By the way it is not our intention to pray in words, to hear God or to get revelation while doing this, so lay this aside for some other time and focus on just being, abiding and resting in God's presence as you keep focused on your breath and word. This will unconsciously take your into a deep, relaxed, quiet, state where God's presence will touch you, even if you are not aware of it happening. This discipline will help free you from the tyranny of the mind and busyness of thoughts and allow your spirit to meet with the Spirit of God deep within).
After this, if you have time for more you can just remain in God's presence or actively pray as the Spirit leads.